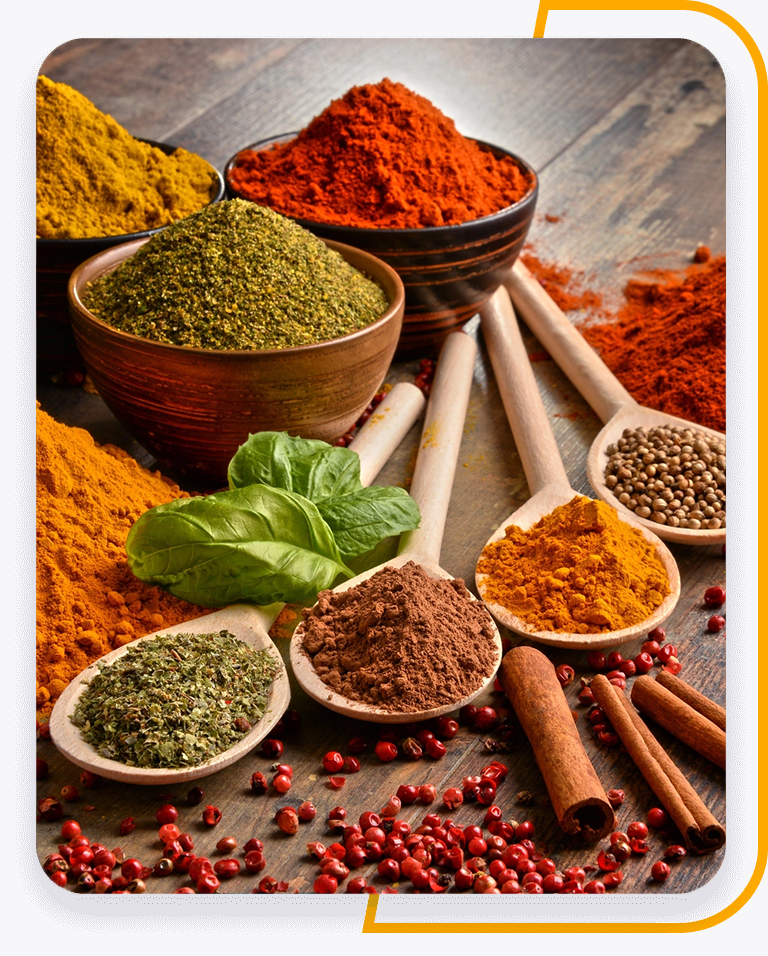 SPICES FROM AROUND THE WORLD
The company Natural Limited Sp. z o. o. produces both sterilized and non-sterilized herbs and spices.
Thanks to numerous trade contacts all over the world, it is possible to directly import raw materials from many countries, including such as: Brazil, India, Indonesia, Vietnam, which allows you to create an attractive commercial offer. It includes: spices, herbs, dried vegetables and cereal products, e.g. breadcrumbs.
We offer products in the form of whole grain, ground, leaf or in the form of grits. The raw material is packed in multi-layer paper bags with a polyethylene foil insert.
Supplied in standard packs with a weight between 5 kg and 25 kg. It is possible to adjust the weight and the method of packing to the individual needs of the customer.